Address
274 Daoust Lake Road
ON P0M 1A0 Alban / Ontario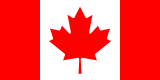 Canada
Pitches: 30
Compare Price: 23,73 €
Open all year

| | |
| --- | --- |
| | Who can help us? |
| | We are looking for photos for this entry. |
| | Please report incorrect or outdated information to us. |
created 17.10.2019 by
Wolfganneg
updated 17.10.2019 by
Wolfganneg
currently managed by
Wolfganneg
2129 times seen
Short description:
Der Stellplatz liegt im French-River-Gebiet am Daoust Lake, am Highway 69 in Ontario. Der Platz ist ideal für Sportfischer. Boote mit / ohne Motor und Kanus können gemietet werden.
Facilities & Services:
Opening hours:
Open all year
Compare Price: 23,73 €
In local currency: 34,00 CAD
Unserviced Sites (no water or electricity hookup) $30 + 3.90 hst = $33.90/night
Full Service Sites (water & 15 or 30 amp hydro)  $42 + 5.45 hst = $47.45/night
Location:
On or in front of a campsite
Out of town (town / city)
At the lake / dam
Quiet location
Facilities & Services:
Mobile over 7 meters possible
WC / toilet
Shower
Electricity
Waste facility
Fresh water
Unfortunately there are no pictures for this entry yet.



Address RV park:
274 Daoust Lake Road
ON P0M 1A0 Alban / Ontario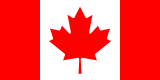 Canada
Provinz Ontario
French-River
Coordinates:
46.118432080319, -80.688894196971
46° 7' 6.36" -80° 41' 20.02"
Contact person / operator:
Sportsman's Park
274 Daoust Lake Rd
Alban, ON P0M 1A0
powered by
© TripAdvisor 2020
Restaurants:

Activities / Tips:

There are no reviews for this entry.
There are no reviews yet. Be the first to review SP Sportsman's Trailer Park.
RV sites nearby