Address
4610 Pike Rd
ON N9V 2Y7 Amherstburg / Ontario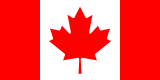 Canada
Pitches: 320
Compare Price: no information
Only partially open!

| | |
| --- | --- |
| | Who can help us? |
| | We are looking for photos for this entry. |
| | Please report incorrect or outdated information to us. |
created 17.10.2019 by
Wolfganneg
updated 17.10.2019 by
Wolfganneg
currently managed by
Wolfganneg
2207 times seen
Short description:
Amherstburg liegt nahe an der Mündung des Detroit River (Grenze Kanada / USA) in den Eriesee. Die Stadt Detroit liegt auf der anderen Flussseite, ca. 25 km südlich.
Facilities & Services:
Opening hours:
Only partially open!
Compare Price: no information
Location:
On or in front of a campsite
Out of town (town / city)
Facilities & Services:
Mobile over 7 meters possible
Wheelchair accessible
WC / toilet
Shower
Electricity
Barbecue
Kiosk
Playground / Children welcome
Dogs forbidden
Keine Haustiere. Um den Gästen einen komfortablen Aufenthalt zu bieten, verfügt Willowood über einen Waschsalon, einen behindertengerechten Waschraum und Duschen, eine Mülldeponie sowie einen Laden und eine Snackbar.
Unfortunately there are no pictures for this entry yet.



Address RV park:
4610 Pike Rd
ON N9V 2Y7 Amherstburg / Ontario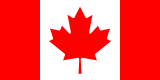 Canada
Essex County
Provinz Ontario

Coordinates:
42.09892, -83.05546
42° 5' 56.11" -83° 3' 19.66"
Contact person / operator:
Willowood RV Resort
4610 Essex County Rd 18
RR 1 Amherstburg, ON, N9V 2Y7
powered by
© TripAdvisor 2020
Restaurants:

Activities / Tips:

There are no reviews for this entry.
There are no reviews yet. Be the first to review SP Willowood RV Resort.
RV sites nearby