Address
4569 Concession Road 12
ON L3V 6H6 Ramara Township - Atherley / Ontario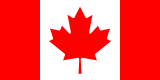 Canada
Pitches: 29
Compare Price: 31,02 €
Only partially open!

| | |
| --- | --- |
| | Who can help us? |
| | We are looking for photos for this entry. |
| | Please report incorrect or outdated information to us. |
created 18.10.2019 by
Wolfganneg
updated 18.10.2019 by
Wolfganneg
currently managed by
Wolfganneg
2173 times seen
Short description:
Übernachtung Camping - bevorzugt bei den Plätzen werden Buchungen mit mehreren Tagen, siehe Webseite.
Facilities & Services:
Opening hours:
Only partially open!
19. April - 13. October 2019
Compare Price: 31,02 €
In local currency: 45,00 CAD
Transient Camping Daily - $ 45.00
Current price list
Location:
On or in front of a campsite
At or in a harbor
Out of town (town / city)
Facilities & Services:
Mobile over 7 meters possible
WC / toilet
Shower
Electricity
Waste facility
Fresh water
Barbecue
Alle Plätze haben 30-Ampere-Service - Wasseranschlüsse - Picknicktische - Feuertöpfe.  Die meisten Standorte befinden sich in der Nähe der zentralen Waschräume mit Duschen und Wäschemöglichkeiten. Die meisten Standorte haben graue Wassertropfen und wir haben eine Deponie (keine Kanalanschlüsse). 120 Minuten kostenloses Drahtloses Internet pro Aufenthalt
Unfortunately there are no pictures for this entry yet.



Address RV park:
4569 Concession Road 12
ON L3V 6H6 Ramara Township - Atherley / Ontario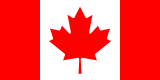 Canada
Simcoe County
Provinz Ontario
Lake Simcoa
Coordinates:
44.610288554839, -79.359779748387
44°36'37.04"N 79°21'35.21"W
Contact person / operator:
4569 Concession 12
Ramara
ON L3V 0M2
powered by
© TripAdvisor 2020
Restaurants:

Activities / Tips:

There are no reviews for this entry.
There are no reviews yet. Be the first to review SP Hammock Harbour RV Park.
RV sites nearby