Address
North Francois Highway [35]
V0J 1E0 Burns Lake - BC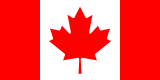 Canada
Pitches: 8
Compare Price: free
Open all year

| | |
| --- | --- |
| | Who can help us? |
| | We are looking for photos for this entry. |
| | Please report incorrect or outdated information to us. |
created 17.11.2019 by
Wolfganneg
updated 17.11.2019 by
Wolfganneg
currently managed by
Wolfganneg
1793 times seen
Short description:
Übernachtungsplatz zwischen Straße und See unter Bäumen - in einem Freizeitgelände. Hinter der Brücke rechts 1. Straße einbiegen.
Facilities & Services:
Opening hours:
Open all year
Location:
In a public parking lot
Outskirts of town (town / city)
At a theme park
At the lake / dam
Facilities & Services:
Mobile over 7 meters possible
Caravan welcome
Kein Serviceangebot
Unfortunately there are no pictures for this entry yet.



Address RV park:
North Francois Highway [35]
V0J 1E0 Burns Lake - BC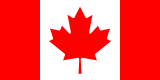 Canada
Provinz British Columbia

Coordinates:
54.22261831038, -125.76298713684
54° 13' 21.43" -125° 45' 46.75"
Contact person / operator:

Nearby:
Place / city
Sport Center
Boat hire
Kein Serviceangebot.
powered by
© TripAdvisor 2020
Restaurants:

Activities / Tips:

There are no reviews for this entry.
There are no reviews yet. Be the first to review ÜP in Burns Lake - Recreation.
RV sites nearby