Address
McGray Avenue
B0W 2P0 North East Point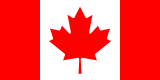 Canada
Pitches: 5
Compare Price: free
Open all year

| | |
| --- | --- |
| | Who can help us? |
| | We are looking for photos for this entry. |
| | Please report incorrect or outdated information to us. |
created 17.11.2019 by
Wolfganneg
updated 17.11.2019 by
Wolfganneg
currently managed by
Wolfganneg
2262 times seen
Short description:
Eine Reihe von entspannenden Picknick- und Rastplätzen in der Gemeinde Barrington. Machen Sie eine Pause, genießen Sie ein Picknick oder genießen Sie einfach einen Abend mit einem Spaziergang am Meer, entlang der Promenade in der Nähe des Cape Sable Island Causeway. Aussicht auf Segelboote, Fischerboote und einen schönen weißen Sandstrand.
Stellplätze an einem Parkstreifen an der Meeresbucht
Opening hours:
Open all year
Location:
In a public parking lot
Outskirts of town (town / city)
At the sea / beach
Quiet location
Facilities & Services:
Kein Serviceangebot
Unfortunately there are no pictures for this entry yet.



Address RV park:
McGray Avenue
B0W 2P0 North East Point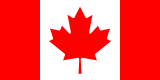 Canada
Cape Sable Island
Provinz Nova Scotia
Atlantic
Coordinates:
43.513475197437, -65.608109554087
43° 30' 48.51" -65° 36' 29.19"
Contact person / operator:
Cape Sable Island
McGray Avenue Gazebo and Boardwalk
B0W 2P0 North East Point
Nova Scotia
powered by
© TripAdvisor 2020
Restaurants:

Activities / Tips:

There are no reviews for this entry.
There are no reviews yet. Be the first to review ÜP Picknick- / Ruhestation.
RV sites nearby