Address
224 Chemin des Îles / Rue Archimède
G6V 7M5 Lévis / Québec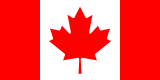 Canada
Pitches: 2
Compare Price: free
Open all year

| | |
| --- | --- |
| | Who can help us? |
| | We are looking for photos for this entry. |
created 31.03.2020 by
Wolfganneg
updated 31.03.2020 by
Wolfganneg
currently managed by
Wolfganneg
403 times seen
Short description:
V&E frei in einer Verbindungsstraße an der Kreuzung - Chemin des Îles mit der Rue Archimède - im Grünen. Übernachtung möglich, Verkehrslärm.
Facilities & Services:
Opening hours:
Open all year
Location:
In a public parking lot
Outskirts of town (town / city)
Near a highway
Facilities & Services:
Mobile over 7 meters possible
Waste facility
Disposal with floor inlet
Disposal of chemical toilet
Fresh water
Unfortunately there are no pictures for this entry yet.



Address RV park:
224 Chemin des Îles / Rue Archimède
G6V 7M5 Lévis / Québec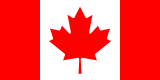 Canada
Chaudière-Appalaches, Verwaltungsregion
Provinz Québec
Sankt-Lorenz-Strom
Coordinates:
46.7551702125, -71.179851865551
46° 45' 18.61" -71° 10' 47.47"
Contact person / operator:
RV Dump Lévis 224 Chemin des Îles G6V 7M5 Lévis
powered by
© TripAdvisor 2020
Restaurants:

Activities / Tips:

There are no reviews for this entry.

RV sites nearby