Address
Sport utca 8
9500 Celldömölk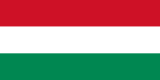 Hungary
Pitches: 55
Compare Price: no information
Open all year

| | |
| --- | --- |
| | Who can help us? |
| | We are looking for photos for this entry. |
| | Please report incorrect or outdated information to us. |
Opening hours:
Open all year
Location:
In a public parking lot
Outskirts of town (town / city)
At an outdoor pool / indoor pool
Facilities & Services:
Mobile over 7 meters possible
Caravan welcome
WC / toilet
Shower
Electricity
Waste facility
Disposal of chemical toilet
Fresh water
Barbecue
Restaurant / Restaurant / Cafe
Playground / Children welcome
Wi-Fi / Wi-Fi (hotspot)
Die Infrastruktur des Hotels und der Therme ist natürlich auch für Camping-Gäste zugänglich. Waschmaschine
Unfortunately there are no pictures for this entry yet.



Address RV park:
Sport utca 8
9500 Celldömölk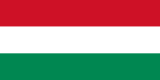 Hungary
Komitat Vas
Westtransdanubien

Coordinates:
47.2439764, 17.1446134
47° 14' 38.32" 17° 8' 40.61"
Contact person / operator:
JUFA Vulkan Thermen Resort****
Sport utca 8
9500 Celldömölk
powered by
© TripAdvisor 2020
Restaurants:

Activities / Tips:

There are no reviews for this entry.
There are no reviews yet. Be the first to review CP Campingplatz Vulkan Therme.
RV sites nearby