Address
Nagy Szeder István u. 1
6400 Kiskunhalas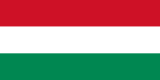 Hungary
Pitches: 10
Compare Price: no information
Open all year

| | |
| --- | --- |
| | Who can help us? |
| | We are looking for photos for this entry. |
| | Please report incorrect or outdated information to us. |
Opening hours:
Open all year
Location:
On or in front of a campsite
At an outdoor pool / indoor pool
In a meadow
Facilities & Services:
Caravan welcome
WC / toilet
Shower
Electricity
Disposal of chemical toilet
Fresh water
Unfortunately there are no pictures for this entry yet.



Address RV park:
Nagy Szeder István u. 1
6400 Kiskunhalas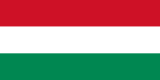 Hungary
Komitat Bács-Kiskun
Region: Südliche Große Tiefebene

Coordinates:
46.4318619, 19.4700811
46° 25' 54.7" 19° 28' 12.29"
Contact person / operator:
Halasthermál Kft.
Nagy Szeder I. u. 1
6400 Kiskunhalas
powered by
© TripAdvisor 2020
Restaurants:

Activities / Tips:

There are no reviews for this entry.
There are no reviews yet. Be the first to review CP Termálfürdő és Napfény Camping.
RV sites nearby