Address
Táncsics u. 18-20
8960 Lenti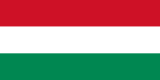 Hungary
Pitches: 148
Compare Price: 22,89 €
Open all year

| | |
| --- | --- |
| | Who can help us? |
| | We are looking for photos for this entry. |
| | Please report incorrect or outdated information to us. |
ACSI Karte wird Akzeptiert
created 01.11.2014 by
Wolfganneg
updated 27.04.2020 by
Michi
currently managed by
Wolfganneg
3012 times seen
Short description:
Der Castrum Campingplatz mit 4 ****Sternen bewertet vom Ungarischen Campingverband befindet sich in direkter Nähe der Therme Lenti und des St. Georg Energieparks in ruhiger Umgebung im Grünen.
Facilities & Services:
148 Pitches on:
Gravel
Meadow, grass or lawn
Opening hours:
Open all year
Location:
On or in front of a campsite
Outskirts of town (town / city)
Facilities & Services:
Mobile over 7 meters possible
Caravan welcome
WC / toilet
Shower
Electricity
Waste facility
Disposal of chemical toilet
Fresh water
Satellite TV reception
Wasch,Trocken,Möglichkeit
Unfortunately there are no pictures for this entry yet.



Address RV park:
Táncsics u. 18-20
8960 Lenti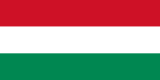 Hungary
Komitat Zala
Region: Westtransdanubien

Coordinates:
46.6182935, 16.530865
46° 37' 5.86" 16° 31' 51.11"
Contact person / operator:
Lenti Thermalbad und St. George Energiepark
8960 Lenti
Táncsics M. u. 18-20.
powered by
© TripAdvisor 2020
Restaurants:

Activities / Tips:

There are no reviews for this entry.
There are no reviews yet. Be the first to review CP CASTRUM Termálkemping****.
RV sites nearby