Address
29 Vacationland LN
PEI C1A 7K2 Brackley Beach - Charlottetown / Prince Edward Island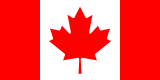 Canada
Pitches: 150
Compare Price: 27,92 €
Open all year

| | |
| --- | --- |
| | Who can help us? |
| | We are looking for photos for this entry. |
| | Please report incorrect or outdated information to us. |
created 18.10.2019 by
Wolfganneg
updated 18.10.2019 by
Wolfganneg
currently managed by
Wolfganneg
2365 times seen
Short description:
Der RV Park ist einer der schönsten auf Prince Edward Island, entlang der Brackley Bay Bucht am Black River,
Facilities & Services:
150 Pitches
Opening hours:
Open all year
Compare Price: 27,92 €
In local currency: 40,00 CAD
2 way sites = sites include electricity, water, picnic table, fire pit and wifi - $40.25 (taxes included) / night
Location:
On or in front of a campsite
Facilities & Services:
Mobile over 7 meters possible
WC / toilet
Shower
Electricity
Waste facility
Fresh water
Barbecue
Wi-Fi / Wi-Fi (hotspot)
Unfortunately there are no pictures for this entry yet.



Address RV park:
29 Vacationland LN
PEI C1A 7K2 Brackley Beach - Charlottetown / Prince Edward Island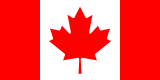 Canada
Queens County
Provinz Prince Edward Island
Atlantik
Coordinates:
46.40436802772, -63.172631598035
46° 24' 15.72" -63° 10' 21.47"
Contact person / operator:
The Gauthier Family / https://www.facebook.com/peivacationlandrvpark/
Vacationland RV Park and Family Campground
29 Vacationland LN
C1E3G6 Charlottetown
powered by
© TripAdvisor 2020
Restaurants:

Activities / Tips:

There are no reviews for this entry.
There are no reviews yet. Be the first to review SP Vacationland RV Park - Brackley Beach.
RV sites nearby